Today I am Linking up with
Growing Up Geeky
!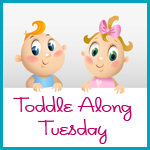 Dressing a girl versus dressing a boy is like night and day. There is so much cute girls clothes out there but when it comes to boys stuff, it is kind of boring. :o/
Over the course of Hannah's 3 years, I have had many favorite outfits. I mean, she is the girl after all...with cute dresses and hair accessories. But if I were to try to find photos of said outfits, it would take me forever. So I thought maybe I would just talk about the styles I'm loving right now--and bonus if I can easily recall a photo to post for you! :o)
I am really into dressing Hannah in leggings with a skirt over it. For some reason I just love the way it looks. I just recently went to Target and bought about 4 new pairs of leggings just for this purpose.
I also have this new love for leg warmers...so much so that I purchased a pattern on
Etsy
to be able to crochet some for her.
Then of course there are hair bows and headbands, and french braids and ponytails! The photos below are just a few photos that I found really fast.
With Colson sometimes I feel like he gets left out in the cute clothes department--but I do my best to find things that don't always have a dog or a football on them.
I have more fun on the holidays with him. I am really into these little boy ties. I absolutely love the Etsy shop
Petite Peanut
!
Plus, anything kind of preppy--like little sweaters or something. OH...and of course, you can't forget about the super cute baby jeans! :o)
My next fun splurge that I want to get Colson, are these: