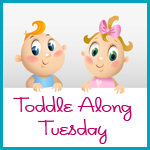 Your hosts for the hop are Mama G at Growing Up Geeky and Kristin at Our Growing Garden. Each week they have a featured blog, randomly selected from the previous week's links.

This week's featured blog is yours truly! :o)
Yep, that's right, this week I was selected as the featured blog! So, HELLO and WELCOME to everyone! Take a look around, leave a comment (I love comments) and enjoy!
I hope everyone had a great holiday weekend! We sure did over here at the Loving home. It was jam packed with cookouts, fireworks and swimming! We all got too much sun and ate way too much food but the weekend was perfect. :o) Photos to come!